Reviews for China Post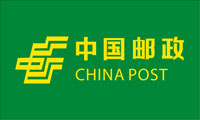 Kate from United States
|
3/25/2019 9:30:12 PM
**********
not delivered in
1
Days
Terrible. Ive waited over 3 weeks for some kind of update on my order bought from Amazon but this site shows NOTHING. I can only guess got lost in the mail. SMH.
Keno from Canada
|
3/25/2019 4:46:48 AM
**********
not delivered in
20
Days
I'm still waiting for my order. How long do I have to wait until it arrives because I'm leaving the country.
Nemesis from Romania
|
3/24/2019 5:00:10 PM
**********
not delivered in
90
Days
In January I purchased something from AliExpress. The seller was fast package sent .... But is stuck in Shenzhen since 29 January 2019. What should I do? Tracking number UN870274595CN
Jullia from United Kingdom
|
3/22/2019 3:16:33 AM
EA*********CN
delivered in
22
Days
I got my package yesterday, I really appreciate your help. Thank you so much.
Lucy from China
|
3/17/2019 2:14:35 AM
TR*********US
delivered in
32
Days
My daughter lives in China. I sent her some books from US to her. But for my mistake, the delivery was failed. chinapostaltracking informed me when the delivery failed and let me contact China Post to correct the address. My daughter made the call and the postman delivered it again to her. She got the package finnally. Thank you so much!
Frustrated from United States
|
3/15/2019 3:18:56 PM
**********
not delivered in
52
Days
My frustration is so high. I ordered shoes, and I just want to be able to track them. I'm more frustrated that I can't seem to track them than anything. When I tried to communicate this, I was told that it was shipped and I needed to be patient. First, get some better people skills. Don't tell someone to be patient when you can't seem to get your act together. Second, get your act together and allow me to track my package and we wouldn't be having this problem. Probably will never order from them again. It's ridiculous and frustrating. If I could put no stars...I would. Honestly, I don't even know my delivery time. When I asked, I got two completely different ones. Definitely not on the same page...
Yvenson Montour from Haiti
|
3/13/2019 7:56:48 AM
**********
not delivered in
50
Days
I bought 2 parcels since December 12, 2018 which should arrive in 50 days, I would like to know where it is
Shayan from Pakistan
|
3/13/2019 4:46:55 AM
**********
not delivered in
90
Days
Its almost 3 months, I have opend a multiple dispute of same products but I haven't received a single. Seller is continuosly saying to ask from post office but post office is saying that seller is manipulating and he he has not sent and registered my package. Still I did not receive my product. what should I do? need help.
Laura from United States
|
3/12/2019 1:41:15 PM
LT*********CN
delivered in
52
Days
It's really slow, I never purchased from China before, the seller tells me it can be delivered in 20 days but actually it takes 52 days, whatever I received my package even it's slowly.
ahc from Philippines
|
3/11/2019 9:46:51 PM
**********
not delivered in
43
Days
Purchased item last 27 jan 19, yet upto now upon tracking, the item was still where its at last 29 jan 19. The question is, how can I rate with no star? You deserve it. 43days is too much without any updates.
Marian from Australia
|
3/11/2019 7:51:55 AM
LT*********CN
delivered in
32
Days
Today is good day, I got my package finally, I didn't know why it stuck more than 1 week on AUS Post, and I called them then they delivered
Dan from United Kingdom
|
3/6/2019 11:50:11 AM
**********
not delivered in
10
Days
Tracking number showed package as being handed to airline. This was a week ago. Now the tracking number is not valid apparently. The worst postal service I have ever encountered. Only giving it 1 star because it won't let me give 0 stars.
Cleo from South Africa
|
3/2/2019 10:32:44 PM
**********
not delivered in
26
Days
On the 7th February 2019 I made an online purchase from Highlife Technology Ltd.(shininglife.shop). Since the purchase date, the package has been moving steadily until the 16th February 2019 at 23:20 when it made a stop at "Guangzhou". Ever since the 16th Feb there has been no recorded movement. When should I expect my package?
jafar from India
|
2/27/2019 5:07:39 PM
**********
not delivered in
30
Days
It never delivers to india at all so it shouldn't show in delivery type.
Seni from United States
|
2/23/2019 2:24:38 PM
**********
not delivered in
4
Days
I ordered hair curlers and it has been two months and it is still in china
Anushka from India
|
2/15/2019 3:42:31 AM
**********
not delivered in
20
Days
Worst courier service I have ever gone through! Worst
ed plaisier from Netherlands
|
2/4/2019 4:53:25 PM
**********
not delivered in
10
Days
Hello, I'm from Holland and ordered a parcel via aliexpress. I can see the tracking info did stop at 11-12-2018 in Guangzhou terminal", the next stop "Guangzhou The package did never arrived and I wonder where it is. Can anyone help me? I'm in Europe so I can't get contact to the post office there. This is the tracking number. RP115055649CN Gratings from ed
attila2007 from Sweden
|
1/31/2019 8:42:38 PM
**********
not delivered in
70
Days
It´s me Attila :) I ordered a package from eBay on the 7 Th December 2018 . The seller sent it right away 8 Th December 2018 and everything looked fine . On the tracking you could read maybe still up... that the package left China on the 10 Th December " No Further Tracking " . I thought - " This is fine because the package will arrive soon , no problems " waited and waited and waited... I called the Swedish Postnord : " There is no such package , the tracking number is invalid it can not be found and the package is still in China the seller never sent it " On the 14 Th January i have received a text message that i must have to buy the same package for twice as what we already payed for it or else they send it back . We did payed the same moment as we received this message and the package was confirmed by the Swedish Post . I called and asked them again : - " Do not call us , you can write a complain on our web page and we will decide if you have the right for refund or not but it takes a long time until you get the answers from us . Because the seller is Chines she is forgotten to write the tracking number on it and because she did not payed for delivery in China we will not deliver it and we can no longer found it so ask the seller because the seller must pay for the delivery " I asked them : " yes but our address on it so it has absolutely nothing to do with any tracking number because the personal knows where to deliver it " they said . _ " No it is the sellers fault that we can not deliver it and the tracking number is invalid so the package is lost now " here´s a copy on the mail i sent to China Post : Hello China Post ! Its me Attila
Sarmiento from United States
|
1/31/2019 9:05:53 AM
LN*********CN
delivered in
28
Days
Good day. I just received the shipment. It takes 3 weeks to my city and takes 1 week to be delivered. All process are smoothly.
Gorde1 from Canada
|
1/29/2019 11:48:03 AM
**********
not delivered in
80
Days
I ordered a package in march 2017, form wish,. Tracking states it as delivered, yet ive recieved nothing as of today jan 28 2019.
Your first-hand experiences really help others, Thanks