Reviews for China Post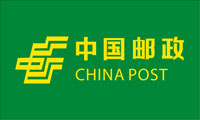 Kkeithcross from United States
|
4/26/2020 2:07:20 AM
AS*********CN
not delivered in
50
Days
It seems the China Post side of things did their job quickly, but the sort facility in US Customs is so slow. More than 35 days the package has been stuck at that facility. Still no package.
Elizabeth from Lithuania
|
4/16/2020 10:46:40 PM
RF*********SG
not delivered in
55
Days
I'm disapointed... still waiting for the product... I ordered in January.. and now is April... is the worst post office... ordered for friends birthday gift... and I stayed with nothing... not have gift.. no have product.. no have time.. I'm angry all this days... and friend is also sad...
grannyof11 from United States
|
4/8/2020 5:36:36 PM
UM*********CN
not delivered in
53
Days
My parcel is already 53 days in transit and not looking like its no where near its destination point. I am having the same issue with at least 20 other items, so far 3 have deemed lost just in the past month& they really are lost because I still havent recieved them. I did recieve credit for these lost items, I really have tried hard to be understanding and I hate to complain, this just being my honest review about my wait time experience since the Coronavirus outbreak has began for us. Prayers every1, above all stay safe & try to keep in mind that this is an international crisis of epic proportions and they are doing the best they can do in these times where it is dangerous just to leave our homes. Thank you mail carriers, service workers, any & all of you that still have to go to work every day.
Art from United States
|
4/5/2020 4:47:24 PM
LY*********CN
not delivered in
4
Days
Here in America, we're STARTING to understand the importance of buying American goods and supporting American manufacturing. When a crisis occurs, we shouldn't have to count on CHINA to save our lives! We need to get back to patriotism and only buy products manufactured and produced in America. I placed an order in February and still it hasn't left China! Today is April 5th!!! LOL.
dragon3476/mcgovern from United Kingdom
|
4/5/2020 2:37:49 AM
UJ*********CN
not delivered in
10
Days
order from ebay eBay - Qian Ni Limited (susuway)- order has not shown up seller eBay - Qian Ni Limited (susuway) been very difficult and advaseif denies tracking even tho supplied tracking info which I have checked many times that has NOT been updated since 14/3/2020 , seller offered refund but then told me to pay again then stopped contact still no tracing update last was handed to carry plane which was well before flights stopped . other items ordered from same country at same time were received 10 later but this item have no clue or had help with. China post and Qian Ni Limited (susuway) need to step up and deal with this, so far bad business allround.
Phillydagoat215 from United States
|
4/4/2020 10:17:34 PM
LY*********CN
not delivered in
30
Days
All I been doing is chilling cuz I know this rona all over the world and it's gonna slow some places down but this the USA we pay good money to have are stuff here but it's been 5 days now and my shipment is being on its way to the us.
Dee1 from United States
|
4/1/2020 1:28:08 PM
LY*********CN
not delivered in
25
Days
I am leaving this review to help some of you out. I find that using 17track of ChinaPostal Tracking gives you a more up to date look at where your package is. While the updates from the origin post (China) are in Chinese, you simply need to copy the text from the last date information was posted and paste it into Google Translate. This will let you know if the package has even made it to an international exchange station. Just a helpful suggestion! Thanks!
Slater435 from United States
|
3/23/2020 3:17:15 AM
LW*********CN
not delivered in
100
Days
Still nothing. I contacted manufacturers and said 7-14 days and though of course more time for Covid 19 crisis. But wow getting to 30 days now.
Jaspaul Singh from India
|
3/19/2020 8:18:20 AM
UF*********SG
not delivered in
7
Days
I ordered a folding electric bike from maczze sale (
[email protected]
) China and sent them the full price of $88.99 (Free Shipping) the product to be gifted to my daughter. At first they sent me tracking no GBK76845 on email dt.24/6/2019 in which they termed my order date as 1/1/1970. later they sent me another no UF133293888SG on email dated 10/8/2019 and tracking. In the site I found that the item has been received at delivery office country on 13/8/2019. Till date I did not receive the item. I have been termed as lying papa and feeling ashamed for having trade with Chine. Jaspaul Singh
Jason b from United States
|
3/18/2020 3:14:25 AM
UT*********CN
not delivered in
81
Days
I'm sick in tired of getting automatic response saying I need to contact my carrier when I dont even have that information. I ordered my package on 12/27/19 & here it's almost 3months later & I've still yet to receive my my order. I'm tired of getting the run around. I thought my package would be delayed for a lil bit due to this coronavirus but then I was like oh wait it was shipped before this outbreak even happened....I want what I played for in I want it a.s.a.p...
Kelly from Australia
|
3/10/2020 7:52:29 AM
LO*********CN
not delivered in
38
Days
Ordered parcel from blissful baby 22nd Jan 2020, still not received and 10th March 2020 now - no real explanation other than corona virus but parcel allegedly is in Australia!
Mike Oosterhuis from Canada
|
3/9/2020 1:13:44 PM
LO*********CN
not delivered in
10
Days
i'm still waiting on a package to even get an update and was hoping someone could shed some light on the situation i haven't received an update on the package since the 18 february, it was supposed to be here the 5th or 10th of this month but when ever i search it on your site nothing comes up.
neil from Netherlands
|
3/8/2020 3:07:19 PM
*SWLT**********
not delivered in Days
I want to say thank you to china post for the fast sending great work guys greetings neil
Teresa May from Austria
|
3/6/2020 5:41:09 AM
EB*********CN
delivered in
25
Days
Waiting for 25 days and I finally got it. Satified with your service. Every question is answered in time. Thank you.
Doodz from United Arab Emirates
|
2/19/2020 7:40:33 PM
RV*********CN
delivered in
14
Days
14days! Very good! Hassle-free! Accurate tracking!
CajunStyle from United States
|
2/18/2020 6:24:13 PM
LW*********CN
not delivered in
100
Days
I ordered a Christmas special electric car from Tyra Robert's. I contacted the company 1 week after purchase checking shipping tracking. They had no details. Again I checked 1 week later and once again no details. 3 weeks after purchase I checked again and no reply email. I filed a dispute with paypal. Then the company reached out to me requesting my order number and shipping details. I gave them my order number and the tracking number that was supposed to be with my order. They then fabricated a fake shipping order and said it was delivered at my home. This is a lie. 100% scam company! This was a gift for my nieces and 2 months later I'm the lying uncle for promising them a gift, that they seen pictures of, and it never came through. I want my order or my money back! I hate thieves
The package with this tracking number was delivered to the mailbox of
HARRISON, AR 72601. If it's not your address, you can wait for PayPal to refund you.
2020-01-30 14:43 -
HARRISON, AR 72601, Delivered, In/At Mailbox -> Your item was delivered in or at the mailbox at 2:43 pm on January 30, 2020 in HARRISON, AR 72601.
Anthony from Lao People's Democratic Republic
|
2/16/2020 2:12:06 AM
RP*********CN
not delivered in
1
Days
Thank you China Post for clarifying the problem with packages going out of China due to the Coronavirus. I have alot packages from Aliexpress that are stuck in China and when I ask the seller's about why my order is so delayed they all tell me it's the Chinese New Year Festival extended which I didn't believe, I guess they where instructed to tell customers. I think that Aliexpress should tell the truth and not lie to customers, most people would understand the situation in China. Thank you China Post I give you 5 stars.
Brenda from China
|
2/11/2020 12:09:07 PM
EB*********CN
delivered in
20
Days
I ordered a necklace from AliExpress. The seller sent it on Jan. 20 and I receive it today. I have thought it will be delayed due to the coronavirus but it's not. Very satisfied with your service.
Brenda Pius from Papua New Guinea
|
2/5/2020 1:41:21 AM
AS*********CN
not delivered in
21
Days
I don't know when I will be receiving my parcel. The first time I ordered from China, it took 5 x days to reach me. This time its 3 weeks plus now. I wish I never ordered anything from there. It seems to be a fake sales. When tracing up, my parcel first left the warehouse, ended up at a city in China, then another city in China, then to China Hong Kong, then to USA, then to another part of USA, later back to China USA, and now to another part of China, Sheng chung, shanxx????sxxfuckxxx...dont know this places. I pray for cursing to whoever you are fooling us in this process.
Marcie from United States
|
2/3/2020 6:43:00 PM
LS**********CN
not delivered in
44
Days
I ordered this package on December 21st and have still not received the item I ordered. There was no tracking information available until January 18th and it moved through until January 21st but nothing has been updated since. I even paid extra for VIP Fast Shipping and here I am now 44 days later and still no package. This is unacceptable!!!! I understand that it should take a little bit longer due to customs but this is ridiculous and completely unacceptable business practice.
Your first-hand experiences really help others, Thanks