Reviews for China Post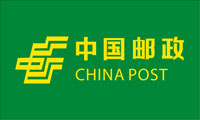 Liu Na from Singapore
|
10/16/2020 6:59:46 AM
RC*********SG
delivered in
1
Days
I would like to say the China post service is excellent. The website is very helpful as the tracking information was updated timely and fast and this was very useful. The actual delivery time was 10 days lesser than estimated. The goods received in good condition despite travelled so far, so long and so many stations. I feel like to send more parcels if the import tax is remain little or no tax. Thanks.
COUPAL from Canada
|
10/9/2020 9:22:45 PM
RV*********CN
delivered in
15
Days
October 9th 2020: My wife ordered 4 dresses May 13th 2020 that was supposed to be shipped May 30th 2020. After 3 and a half month, we did a claim to PayPal so as to get a reimbursement. Finally, we received on dress September 4th 2020 because the shipment was split in 2 parcels. Originally until last week, the China Post tracking for the 2 parcels was showing send to California. After a correction of claim to PayPal for 3 dresses missing and going every day to the Canada Post office, we received today October 9th 2020 the last parcel after almost 5 months after the order and payment. Very bad service. Those dresses were need for summer. Now, in October, we are close to get snow for the winter. Be careful about internet and Facebook advertising. It shows company with real name like (ARCTERYX). They show products with real name with price with not mentioning the currency. Once paid, it tell you it is in US$ and the seller is with Chinese symbol. I was just caught this afternoon with a payment with PayPal. I cancelled 30 minutes after. I hope I will be successful.
star night from Denmark
|
10/8/2020 4:30:30 PM
LT*********NL
delivered in
26
Days
For the last 2 months, l ordered 5 items, mostly clothes, it arrived 3 /4 weeks, the goods mostly stuck in the Europen country custom cleaning, it takes them forever, all they do are waiting for their money paycheck. I blame lazy workers here. A friend of mine work at the post office, l have........... no words.
Rebecca from Australia
|
9/30/2020 1:09:38 PM
UJ*********CN
not delivered in
3
Days
I ordered my package on the 30th of aug and it's not set to arrive until the 25th of November, huge waste of my time and I'll no longer need the item and can either return it once it gets to me or use it. I'm moving and China post won't let me change the address on the package in their system. Would appreciate if delivery time was faster.
Oscar from United States
|
9/28/2020 4:07:13 AM
LY*********CN
delivered in
40
Days
I ordered a toy from China on Aug 20 estimated delivery was Sept 20. It arrives today. It's traceable from the order was created to the time it's delivered by USPS. Although it's few days late, it could be accepted.
Dale Kaczmarek from United States
|
9/27/2020 8:59:42 PM
LY*********CN
delivered in
1
Days
My package, according to this tracking number was delivered to Florida. I live in Illinois so I think this was a scam. Monday morning I will dispute this order and get my money back on my credit card. I would advise against buying anything from the Lysol website that I ordered products from.
Theresa Litchfield from United Kingdom
|
9/13/2020 11:37:36 PM
QA**********
delivered in
9
Days
I ordered a 3-1 Travel System from Alibaba in China, it only took 8 days to arrive into the UK (due to be delivered today). It was held at 2 DHL sites in Germany for around 5 days. I am not sure if people are truly aware that the COVID-9 Pandemic has had a major effect on Air Shipping as there are significantly less flights available. I can only answer for my experience and given these unprecedented times I was amazed that my shipment arrived so quickly into the UK. I was expecting a delay of at least 20 days due to the lack of flights, which is not a failing of the system it is the reality of the COVID-19 situation. Stay safe folks.
Joznit from Slovakia (Slovak Republic)
|
9/9/2020 6:31:21 AM
LT*********NL
not delivered in
1
Days
From 01.sept. 2020 is a package at customs in Liege-Linehaul. I do not know what's going on. Recently, deliveries from China have been waiting at customs for a very long time, or they will not arrive at all. Do something about it, because in the future, everyone will consider whether to order goods from China or not. I personally-stop ordering goods from China. It's disgusting !!! Jozef P
Eric From US from United States
|
9/9/2020 1:45:23 AM
LN*********CN
delivered in
14
Days
Package took two weeks to get here. I was originally quoted 6 weeks. Awesome job.
Feliciano from Italy
|
9/3/2020 10:46:16 AM
LZ*********CN
not delivered in
25
Days
I ordered a laser engraving, but I've received a ring. This is a scam. I ordered fron Zhang, ing No. 75 Yuxi Lane, Guiyang Guizhou 550007 China, phone 8618059159555
moty from United States
|
9/2/2020 4:05:55 PM
RV*********CN
not delivered in
34
Days
I cant understand why China post is so bad, the packages keeps circling from one city to another city and takes month to get to destinations.
Tat from Germany
|
8/31/2020 2:58:04 PM
LE*********CN
delivered in
13
Days
Thank you! I just get my package. It takes 35 days to be delivered. I have thought it needs longer time than this. It was delayed by DHL for many days. Don't blame China Post only. Sometimes, it's the courier in your country delays it.
Dough56 from Canada
|
8/25/2020 4:28:31 PM
RV*********CN
delivered in
37
Days
37 days and my package is waiting to be delivered. Too bad it is in Easton, Pa and my address is in Canada. Would have been good to get package to the correct country. Nota happy camper.
Keven McInnes from Australia
|
8/14/2020 3:17:49 AM
LX*********CN
delivered in
10
Days
If you have received something near worthless that fits into a small package or envelope from 36-3-16 Majiabao West Road, Fengtai District, Beijing 100068, PRC, chances are you have been scammed. This criminal has been advertising on Facebook and Instagram popular products worth a few hundred US Dollars at a deep discount. Once you make a purchase, they will send you something worthless and cheap to mail. After you complain that they have sent you the wrong product, they will offer you a refund of a few dollars, a fraction of what you paid; or claim that they will mail you the correct product once you return the incorrect product to them. If you try to do this return, they will claim never to have received it. If you try to get a refund from PayPal or your credit-card issuer, they will claim that this is a case of delivery error, and all will be sorted out once you successfully return the incorrect product. They are trying to look legitimate to PayPal and credit-card issuers, whilst trying to wear you down in an endless return loop, in which you never get the correct product or a refund. I got scammed by a company named Elope selling a "Nordic-Style Creative Foldable Stool" via a Facebook advert. Don't buy anything from Facebook or Instagram ads unless it is by a reputable seller, or unless the seller has a decent online presence (product sold on other channels, professional reviews, consumer comments, etc).
Nino from United States
|
8/11/2020 4:01:59 AM
LY********CN
delivered in
11
Days
Never recieved the product. Shipped June 24, 2020 Was delivered to wrong address. I live in Arizona was delivered to Vail.
As it's delivered to the wrong address, you need to contact the seller to ask if the tracking number is right. The seller may give you a tracking number of another customer. If the number is right, he may filled the address by mistake. If all are right, you need to contact USPS to reflect the problem and check it for you as soon as possible. The seller should give you a solution at last if you couldn't get it.
Raysa from Australia
|
8/3/2020 10:23:56 AM
LZ*********CN
delivered in
28
Days
Order was processed on July 8, tracking showed item was almost continually on the move. Finally reached Australia, then on to Melbourne and delivered to me on August 3. Consider this an exceptionally good outcome considering the state of the world and the huge distance and number of parties involved in getting my goods to me. Well done everyone.
M Chambers from United States
|
7/31/2020 10:58:29 PM
LY*********CN
not delivered in
73
Days
I ordered early May from Aliexpress. It shipped out quickly, but then got stuck in limbo after May 23rd. Store owner said it was delayed in customs. Well, it finally came out of limbo on today (July 31) and was picked up by USPS. Miracles do happen! But why would it be stuck in customs so long?! And why not update tracking to indicate it has reached customs and is no longer China Post's responsibility?
Luke from Switzerland
|
7/31/2020 7:55:16 AM
UJ*********CN
not delivered in
53
Days
Tracker indicates it is at host processing center. It has been 20 days since that update. I also received another package I ordered after that update on another tracking number. Is everytbing alright it has been almost 2 months. Other than that thank you for your great service! The packages are handled with care:)
djrobinfox from United States
|
7/30/2020 11:13:17 PM
????????
not delivered in
1
Days
Thank you so much for the delivery! It came just in time and the product was good and safe. You have a very good postal system in China, that is why we Americans love you so much.
Tat from Germany
|
7/25/2020 1:11:51 PM
LE*********CN
not delivered in
12
Days
Very fast shipping, thank you!!
Your first-hand experiences really help others, Thanks