Reviews for China Post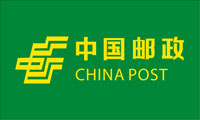 fatie elko from Morocco
|
3/25/2022 10:20:06 AM
CP*********CN
not delivered in
14
Days
Hello, I'm trying to track my package coming from Shanghai to Casablanca. It says that it arrived in the 14th of this month but unfortunately I haven't received it till today. I want to ask about the situation of my package and who is supposed to deliver it to my address. Thank you.
This kind of package couldn't be tracked after it arrives in the destination. You can only wait for more days to receive it. If you couldn't receive it in time, you need to contact the seller to get a solution as soon as possible.
John Hailston from United Kingdom
|
2/28/2022 8:34:58 PM
RN*********GB
delivered in
17
Days
Tracking my parcel on way to China for repair. Shot off on plane to China arrived there on 14.02.22 and stopped. Even if the item arrives at destination tomorrow it needs to be repaired and returned to UK. BUT as Ems China Post is so slow I'm not expecting it to arrive back in UK until sometime in 2023. Should change their name to Tortoise Mail or Snail mail although a snail or tortoise could make the return journey quicker. I'm furious at the incompetence and stressed out with the waiting. Were gifts for my children that broke. Anyhow I have learned a lesson - never buy Chinese products from China. Absolute nightmare. Kids are very upset and continually ask me when the parcel will be coming.
Jim Allen Green from United States
|
2/9/2022 1:07:34 AM
************
delivered in
15
Days
I've used China Post for many years to send packages to the US. In most case the packages could be delivered in a month. But due to the COVID, packages are delayed greatly. It's not their fault. Sometimes, problems occure in the destination country. Their service is excellent. Happy Chinese New Year!
Natalia from Canada
|
2/8/2022 9:41:14 PM
AQ*********CN
delivered in
30
Days
In the app it appears that the order was delivered on Saturday, February 5, 2022 and that is not true. Since that day I've been trying to get someone to give me a valid answer but until today I haven't received any. I feel totally ripped off. horrible service. I need any answer!!!
Ar108911 from United States
|
1/25/2022 4:24:54 PM
AS*********CN
delivered in
15
Days
I spent $94.00 (USD) on a news coffee maker, and they've marked it as "delivered". I never received the package and I cannot get anyone to respond to my messages and emails regarding the matter. I will never order something from China again if it is shipped through China Post.
RobbieJ30 from United States
|
12/30/2021 4:50:14 PM
AQ*********CN
delivered in
35
Days
I got my package today 8 days before it was due. This is my second time using China Postal without any issues and the second time my package came early before the due date. I will continue to us China Postal for my package delivery from China. Thank you China Postal
Debbie from Canada
|
12/27/2021 9:22:38 PM
LV*********CN
not delivered in
7
Days
My package has been stuck in customs since November. There is no way for me to contact them and the manufacturer is not helpful at all. I do not recommend China Post!
Sandra from Australia
|
12/13/2021 2:23:12 AM
UU*********CN
not delivered in
60
Days
Have been waiting for my package for over 2 mths. Came to Sydney Australia and seems to have gone back to China and no one replying to my question. Thanks for spoiling Christmas.
LV*********CN
not delivered in
60
Days
My tracking no is LV305990747 IT HAS BEEN 8 WEEKS SINCE PURCHASE I GET ALL THIS TRACKING INFORMATION AND FOR 8 WEEKS IT STILL HAS not LEFT CHINA It told me on one tracking sight that it went to portugal But now it tells me it got sent 3 weeks ago JUST WANT MY PARCEL.
James Wang from China
|
12/4/2021 11:54:06 AM
ES*********KR
delivered in
40
Days
My package box is still in Yantai China Post. Bad serivce and delayed my package box. No excuse!
It's a package sent by Korea Post from South Korea to China. It was delivered on Dec. 9. After it reached in China, it only takes 4 days to be delivered from customs check to the time of delivery. Most of the time are delayed in your country. Korea Post is responsible for it. You'd better contact Korea Post to reflect the problem. Thank you.
A. from United States
|
11/12/2021 4:12:47 PM
LY*********CN
delivered in
1
Days
Terrible we got scammed dont trust they dont even include the name or label made for the package no information on shipper or receiver. TERRIBLE SERVICE
Amirfi from Iran (Islamic Republic of)
|
11/3/2021 9:01:26 PM
EA*********CN
delivered in
64
Days
One of the worst post servuces, never try and trust this service. Fastest and air mail took 64 days to deliver, unacceptable. Nobody taking responsibilty and respond you for this delay.
Tizzo from United States
|
10/29/2021 12:53:32 PM
US*********CN
not delivered in
90
Days
I work for a delivery company- so I understand delays- but my package has been going round and round in Guangzhou for 2 and a half months!!! It got there 8/17/21- today is 10/29/21. Will it ever leave?
Paul from United States
|
10/25/2021 7:16:40 AM
AS*********CN
delivered in
40
Days
Everyone has got the wrong idea, this is a tracking scam being used by sellers on Alibaba and Aliexpress. You buy an expensive item, the seller gets some seeds or worthless junk and sends it to anyone in the US with tracking. The tracking from China Post in the US does not have a record of an address. So when this package shows "delivered", then the seller that gave this tracking number to his victim, will accuse him of getting his item. The Ali group is making $250+ Billion every year from the US and probably half is stolen money from this scam. Their arbitrators side with their sellers and give them your money. I have just become a victim of this and have clear evidence that it is a tracking scam and still I lose. The junk the seller sent with tracking was EMS, the most expensive, and the item I bought for $150 would have been $550+ to ship it. No seller spends more money to ship than what he gets for the item. Also the item had been marked "delivered" three times, indicating that this junk package was returned to the carrier twice because it was refused.
Jim from United States
|
10/20/2021 8:23:07 AM
EB*********CN
not delivered in
30
Days
It's a nice tracking site. The tracking tool is very easy to use and offers very detailed package information. I have used it for a long time. Don't blame China Post and their service. They are the only site that answer your questions for free. Good work China Post!
T1 from United Kingdom
|
10/20/2021 8:11:08 AM
EB*********CN
not delivered in
60
Days
Almost been a month now Still haven't received my parcel this china post company is a joke the fact they are shipping out new parcels sooner then the onces that have been sitting in the airport for months is a joke. Never going to ship anything with this stupid company and I wouldn't recommend anyone else shopping with them they have the worst times yet i've ever had. And I still haven't received my parcel which is a joke very disappointing.
Reshu from Canada
|
10/19/2021 10:02:52 PM
LV*********CN
delivered in
11
Days
Got order from yangang 4th floor never ordered it however I did order a makeup vanity off fb and I got necklace which is like not even $2 CAD such a joke when I checked the tracking number for my vanity said delivered but never received the vanity just received that stupid necklace.
Bebe from United States
|
8/21/2021 8:18:55 PM
Cp*********cn
delivered in
60
Days
Takes a while but I've had a few packages come via China post. The last one took about 2 months to get to me. Otherwise not so bad and expected for affordable delivery option. Just wait patiently for a few months or pay more for shipping.
Dannette Lightbown from Canada
|
8/19/2021 2:36:56 AM
UU*********CN
not delivered in
1
Days
Third time I have tracked through this and third time I have not received my shipment. Sellers have refused to file a claim against Canada post in order for me to get a refund. I am tracking this one by the hour and it has not moved now for 5 days from the China shipping post.
leo from United Kingdom
|
8/17/2021 3:16:09 AM
AQ*********CN
delivered in
28
Days
Hi daisy, I would like to thank you. Although I did not receive my parcel from china you made the time more bearable. It appears it was delivered to some one in the same city but not to me as I have no way of finding out where it went I have to consider it has disappeared along with the seller. But thank you for your assistance.
Your first-hand experiences really help others, Thanks