Reviews for China Post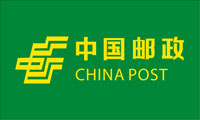 MOMMIHAWK from United States
|
12/12/2019 12:53:23 AM
LW*********CN
delivered in
15
Days
I AM A VERY HAPPY AMERICAN****YOUR SERVICE IS EXCELLENT**** 5 STARS*************
john H from United States
|
12/10/2019 5:54:43 PM
LW*********CN
not delivered in
7
Days
I have never seen a shipping service as slow as China Post!!!! Last package that shipped to me from China took 7 days just for China Post to get it out of country! This package is in their system now for 4 days, still in China.
VF USA from United States
|
12/9/2019 7:44:46 PM
LW*********CN
not delivered in
5
Days
This shipping sucks. I ordered a package online on Nov 13, 2019 from a web site with their address of Carrollton Texas. For some reason this package is floating around China with no destination. There has been no movement since Nov 28 and it is now Dec 9. The retailer company had a response of your order has been shipped and in transit when I requested a refund. So thats basically dumping it off on the shippers back. Wonder what the shippers company is going to say to it not being shipped, I suppose you will refer me to the retailer. What a scamming circle this has become. We will see, the retailer deleted my post on facebook we will see what you do.........
deadmaus10 from Hungary
|
12/6/2019 11:52:51 AM
RP*********CN
delivered in
13
Days
Hey, I'm satisfied with the tracking updates, but could you please tell me when this will arrive? RP813154798CN Best regards, deadmaus10
noblekelly5 from United States
|
11/22/2019 2:04:14 AM
LW*********CN
delivered in
10
Days
I didn't expect to get it as fast as we did. My daughter is very happy! Thank you for the constant updates of our package !!!
USA123 from United States
|
11/20/2019 11:45:53 PM
LW*********CN
not delivered in
21
Days
I ordered from Unifury on Oct 11...it's now November 20 and my package status hasn't changed since Oct 17 - "Despatch sorting center - Shanghai". Estimated delivery upon ordering was 10-21 days. It's been 41 days since I ordered and nobody knows where it is. I finally disputed the charge and got a full refund because the item never arrived.
Roro from Singapore
|
11/20/2019 2:32:34 PM
LO*********CN
delivered in
14
Days
Such a liar!!! My parcel is not arrived. But when you track it tru their website they will show you that it already delivered!
It was delivered by Singapore Post on Nov. 11. If you don't receive it, please contact Singapore Post as soon as possible to check it for you.
Billy Conwell from United States
|
11/10/2019 8:33:29 PM
UT*********cN
not delivered in
1
Days
I've ordered my packages in September I still have not got them the tracking number does not update the store where I bought them closed and you can no longer access them or information of what you purchased I'm very unhappy I feel very violated like somebody just stole my money and I'm not getting anything I can't get any help to find my package I don't know what else to do I hope this helped other people and keep you from ordering from this because it's a good place and also my date for delivery still says nothing it just says free shipping so I don't know what that means
irozanov from Russian Federation
|
11/8/2019 10:21:00 AM
LO*********CN
not delivered in
13
Days
My parcel is "awaiting release from china sorting center" since 2019/10/30. In russian postal tracking service i see the same information. Could you check this out? What is going on with my stuff?
It left China on October 30 and is in transit to Russia now. There will be further update when it's in Russia which takes about 15-30 days.
Mel from Jamaica
|
10/29/2019 12:08:18 PM
UT*********CN
not delivered in
30
Days
I have ordered couple items thru wish online and i am up to now unable to get any update about the items and its getting very tiring
Mahir from Bosnia and Herzegowina
|
10/25/2019 9:02:10 AM
UI*********CN
not delivered in
56
Days
Everything I ordered from China eventually arrived. The packages arrived each time in about 60 days. The products have never been damaged. This is the cheapest service and I'm used to waiting, because the mail arrives usually almost on the last scheduled day. So don't panic if you wait for a long time. What you pay is what you get :)
Anonymous from Austria
|
10/24/2019 2:24:35 AM
RV*********CN
delivered in
25
Days
I'm a seller on AliExpress. I usually use e-packet to send packages to my customs. Most of the package could be delivered in 20-30 days. And most of the customers are satisfied with the service of China Post.
ROBIN SHUMAN from United States
|
10/24/2019 12:29:46 AM
UT*********CN
not delivered in
1
Days
VERY POOR SERVICE! I ORDERED ON OCTOBER 5TH. SINCE HAVE NOT RECEIVED ON OCTOBER 23, 2019!! SCAMMERS SCAMMING!!!! SEE MY INFORMATION THAT HAS NOT BEEN UPDATED SINCE OCTOBER 9TH,2019: IT HAS NOT BEEN DELIVERED!!! BUT TO POST THIS REVIEW YOU HAVE TO PUT A TIME!!!
The seller shipped it on October 6 and it's still in transit to the US now.
As the seller uses China Post Ordinary Small Packet Plus which is a cheap service of China Post to send it, it usually takes about 40-60 days to be delivered. If you couldn't get it in time, please contact the seller to give you a solution.
Arjay7703 from Bahrain
|
10/22/2019 2:07:01 PM
RV*********CN
not delivered in
6
Days
Very very disappointing!!!! Its been a month since then however until now no packages has been delivered to me. I tried calling the china post however people cannot speak English well. This is a completely waste of money! What I cannot understand, considering that they have too much negative feedback why do on line sellers from other countries still patronize them as their courier!!!!
Nsa123 from United Kingdom
|
10/19/2019 3:56:32 PM
LO*********CN
not delivered in
27
Days
Terrible experience. Ordered over 1 month ago and package is still in processing centre! The seller has also been in contact and received no straight answer. Will it ever arrive?
Aust from Australia
|
10/17/2019 8:02:08 PM
LL*********CN
not delivered in
32
Days
So slow and no updates since 1month ago. Australia post said its still in China. But china post only shows me its departed from sorting centre. I paid extra to get item more earlier but seems like missing now. So bad service. Not sure i will use chinese website to buy something or not.
William from United States
|
10/16/2019 2:14:09 PM
UI*********CN
not delivered in
82
Days
Very Poor experience, ordered in July 2019 , 82+ days later still have not received delivery. There hasn't been an update since August 2019 NO REPLY on status from either China Post or Supplier. Just think before ordering in the future from China and using China Post.
It has been stuck at the US Secondary Processing Center since August 8. You need to contact the seller to get a solution.
Sibanda sukoluhle from United States minor outlying islands
|
10/14/2019 1:26:59 AM
CP*********CN
not delivered in Days
I was told that my boxes will take a month and a half to reach USA. I sent them in August now untraceable. All my winter stuff is inside. I have arrived in the states hoping to find them ready but I need to buy new stuff.
It let China on Sep. 3. As it's sent by a cheap way, it usually takes a long time (may two or three months) to reach. You'd better wait patiently.
leeanne from New Zealand
|
9/26/2019 11:29:47 PM
LL*********CN
not delivered in
29
Days
Where on earth is my parcel - It went from China to Canada and now is god knows where. Why did I pay for 10 day delivery and a month later its still missing!! Shit service
It's already in Canada since Sep. 3. You'd better contact Canada Post to check it as soon as possible.
Bellais from France
|
9/25/2019 8:48:47 AM
LL*********CN
delivered in
89
Days
I ordered to HVStuff several capacitors which were sent since june 6th 2019......and to day is september 25th and I have no news of my parcel....!!! I sent mails to hvstuff and EUB and no one answer !!!
You couldn't get it. It was returned back and the seller has got it on July 23. You'd better contact the seller to refund you as soon as possible.
Your first-hand experiences really help others, Thanks