Reviews for China Post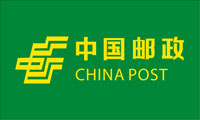 HL from United Kingdom
|
7/21/2020 9:52:55 PM
UJ*********CN
not delivered in
61
Days
I receive the package today finally. It took 61 days to UK from China. I was worried that it got lost in the way. Finally a long wait is over. Phew! Many thanks for all the personnel involved with my purchase.
Grandchildren from United States
|
7/18/2020 8:34:01 PM
LS*********CN
delivered in
90
Days
Ordered a item at the end of April. I was under the impression it would only be 30 days delivery according to the seller. But with everything going on with Covid 19 I comp,Evelyn understand. It's the waiting and seeing your package just sit there with no activity. Then after it finally gets to Chicago and you think it will finally be delivered but actually it sat there for over 2 weeks. Now it is finally in Boston Usps. I am jumping for joy. But now I know how long it would take and I am fine with that. They are really good getting back to you if you have any questions.
good man from United States
|
7/17/2020 5:03:49 AM
LY*********CN
delivered in
60
Days
Ordered the package May 16. Handed over to airline in Shanghai on May 20. I finally arrived in Chicago on July 16. Two months are needed to receive it. I have thought it's lost. Shipping really is taking longer due to the pandemic.
MEATBALL from United States
|
7/16/2020 12:52:58 AM
LY*********CN
not delivered in
60
Days
I get it, the world is shut down. Ordered package May 18th. Sitting in somewhere China and handed over to airline on June 16th...still waiting. Delivery to Florida. Let's go!!!
gopher123 from United States
|
7/12/2020 6:19:35 PM
LS*********CN
not delivered in
60
Days
Ordered online from US website. Did not declare was going to be shipped from China.. Delivery promised within 7 days. After 14 days contacted web site, email invalid. Filed complaint with credit card, they refunded my money after a they reviewed the my complaint and evidence non responsive emails. Guess what today I received one pair of socks from some unidentifiable Chine person with same tracking number as the one they provided for the merchandise I originally ordered back in May. I tracked this number and shows it was shipped on 5.29.20 from China (the socks.) Kudos to my credit card co because I was getting scammed big time and was never going to get the original merchandise Which was NOT socks. Buyer beware!!
Shirley uk from United Kingdom
|
7/11/2020 9:51:34 AM
LX*********CN
not delivered in
12
Days
June 29 sent in Shenzhen, the same day arrived in Guangzhou, the 3rd day ready for sent to the UK. Though there were almost 9 days without any further updates made me bit worried but 11th day showed arrived in UK and next day I received my parcel. I'm very glad there was no delay.
fredbobfred from United Kingdom
|
7/9/2020 6:26:45 PM
LA*********CN
not delivered in Days
12 day fully tracked - delivered to UK - excellent in my case -no complaints
Dbear55 from United States
|
7/9/2020 11:17:20 AM
SF*************
not delivered in
20
Days
Best way to track packages. This site is the only one, where I can get updates. It does take time to get packages thru China and thru Customs. Patience is a virtue. Thanks!
Lyne from Denmark
|
7/8/2020 2:11:29 AM
EB*********CN
not delivered in
90
Days
I ordered three items from Wish from a company in Shanghai. All "processed and shipped" in April. Received two today, July 7th. Wish has refunded the other one, and the full purchase price on that item. I will Never order anything which ships from PRC. Cheap items, but definitely not worth the wait!!
Tim from United States
|
7/8/2020 12:27:51 AM
LN*********CN
delivered in
100
Days
Just awful service its been months and months... no package, and now I find out my package was sent to the wrong address in another state..... I suggest that you don't use this service at all means. If you found yourself here, waiting to receive a package, don't hold your breath. Will never use this system again! If I could give a MINUS 5 stars I would.
It's USPS delivered the package in the US. You need to contact USPS to check why it was delivered to the wrong state. You also need to contact the seller to ask if the tracking number is right. The seller may give you a tracking number of another customer. If the number is right, he may filled the address by mistake.
Alan Williams from Australia
|
7/7/2020 1:34:16 AM
LK*********AU
not delivered in
21
Days
Parcel to China was delayed in Australia for two weekes. Once it got to China it was speedily processed and with sell in a couple of days after Customs Clearance. I have similar problem with Parcels from China to Australia. Delays at departure and this solely caused by lack of aircraft flying in and out of China. The USA mail is atrocious either UPS or FedEx. Goes all around the States before getting dispatched from some depot on the East Coat So Thumbs up to China Post!!
Jeff from United States
|
7/2/2020 3:46:11 AM
RV*********CN
not delivered in
80
Days
I ordered many months back. Order time given on ebay was May 21 to July 2 - 80 days delivery? I emailed the vendor and received tracking number April 13. But China Post site showed no activity. Now it's July 1 and the tracking number says it expired? I have no option but wait till tomorrow and then go back to ebay from my money back. Was this the vendor's fault to not ship it? who knows. I would think the minimum for China post is to state where the order was received. I have heard the joke " on a slow boat from China" but did not think it was really true? Recommend USA residents avoid vendors that use China Post.
Never Received from Canada
|
6/29/2020 7:19:36 PM
LX*********CN
not delivered in
99
Days
Package mailed in China on May 15th and departed for Canada on May 16th. Today is June 29th and I have not received my package The tracking information stops on May 16th. Even though there is a pandemic, no service should be as slow and unreliable as this one is. At the very least they could update the tracking information so that I know that my package is still coming. For this reason, I will avoid future purchases in China.
Don from United States minor outlying islands
|
6/27/2020 12:48:46 PM
LS*********CN
not delivered in
60
Days
I have contacted this service on several occasions regarding the expected arrival of my package. At one time was told 30-60 days, but then I was told 80-90 days. I find it a bit unusual for my package to be sitting in the same place for nearly 2 months now. Even with the Covid-19 situation I find this to be a bit much. Very few replies from them when I try to contact them. I would not recommend using this service by anyone in the USA. It is very poor, excuses as to why it is delayed. At one time was told it is leaving the facility it is at - to the USA, however it still sits at the same airport in China. For this matter I can not even get a reply from the seller after at least 12 emails to them if not more. My sense is this is a scam, and n more so when other items I had ordered from China about the same time have already arrived despite this pandemic.
chang from United States
|
6/24/2020 4:37:17 PM
LN*********CN
not delivered in
66
Days
Here is my experience: seller shipped it on 2020-04-18 21:34 Guangzhou, [International Panyu] has received, on 2020-04-29 07:32 Guangzhou, has been delivered by airline, on 2020-06 -08 11:16 New York, arrive at the destination processing center, on 2020-06-21 09:48 United States, arrive at the [United States] secondary processing center, on 2020-06-24 06:46 Arrived at Unit.
Singe from New Zealand
|
6/17/2020 10:09:03 AM
LX*********CN
not delivered in
60
Days
Good service. Was affected by COVID-19 and took a lot longer than it should to arrive but was kept fully informed. Interesting to see so much criticism from USA - just had poor service from the USPS. Americans don't seem to realise it's down to COVID, always ready to criticise other nations without realising how poor their own are.
AN Khan from Canada
|
6/14/2020 4:33:27 AM
UD*********YP
not delivered in
1
Days
i think we all should take it easy and not blame it all on china post! they are doing the best as any other country's courier service.
Liza from United States
|
6/14/2020 2:34:27 AM
LY*********CN
not delivered in
60
Days
Sadly, it affects all businesses. I have orders from China since April and I am still waiting until now, nonetheless it is starting to come in randomly - which is good news. To my communication with my seller, they try very hard to expedite shipping, but it's just beyond their control. Given the pandemic, adding this chaos going on, it's just a mere fact that logistics of all operations are halted around the globe. We just have to wait patiently.
Tati from Germany
|
6/13/2020 5:46:09 PM
LO*********CN
not delivered in
67
Days
Shipping took longer because of COVID19, but that is understandable. Thank you so much, it did arrive after all! I even asked the staff about my package and they always answered. Thank you for the service!
colombi from France
|
6/12/2020 7:37:00 AM
LE*********CN
not delivered in
40
Days
I have been waiting for a package since May 8, 2020 !! I have no news, ALUXO tells me that my package is gone but I don't see any trace on your site! My package number is LE120848371CN. I look forward to hearing from you soon, failing which I will initiate proceedings against ALUXO.
It arrived in Lithuania on June 8 and is now in transit to France now. You need to wait for more days to see it arrives in France.
Your first-hand experiences really help others, Thanks