Reviews for China Post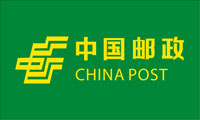 Melissa Beenen from Canada
|
8/4/2021 11:16:34 PM
LM*********CN
delivered in
65
Days
It is going on 2 months since our order was placed on Amazon. I have been given 3 different delivery dates and so far I have received nothing. My recent update is that the product is in transit but no one knows where it actually is. China post refunded the postage cost of $5 but honestly this hassel is worth more than $5. Will never order anything that has to shop China post again
Carlos the Jackal from United States
|
7/31/2021 10:06:57 AM
LY*********CN
not delivered in
5
Days
I have ordered more than one item that was supposed to be delivered through the China post off of the wish app. So far neither one of my orders have arrived. The first one it has been 2 months. The second one is two days away from being past the latest expected delivery date. And the United States Postal service has not been able to get any information to me because the mail has never made it into their system. Although it says on China post that my package got on a plane left the country and made it to America all in a matter of minutes on their tracking information.I'm starting to wonder if this isn't just some kind of scam to rip people off of their money, the cash currency that's actually worth something, so they will exchange it for wish cash and then start a vicious cycle of ordering something waiting for it to never show up getting a refund of wish cash and doing it all over again, and meanwhile China has the real money and they are just sitting and laughing at our stupid American asses because they got the cash and we got jack shit. Where is my package man?
DJOAN LK from United Kingdom
|
7/28/2021 3:21:22 PM
LZ*********CN
delivered in Days
I know how frustrating it can be waiting for your parcel or package to arrived but they'll be times that post will have unforeseen circumstances beyond control. This sometimes or often that we cannot changed but we can changed the way our attitude & behaviour towards certain things like i.e being patience, considerate, understanding, open-mindset etc. trust me it will arrived without you & me wasting time & emotions getting angry. Im just saying.
anonymous from Canada
|
7/25/2021 4:53:03 PM
***********
delivered in
30
Days
I have a pretty good experience with china post. I ordered a package on june 31st and on July 2nd it was in my country. my only complaint is that my packages are tracked once they reach my country but they always arrive to my Local delivery office within a month of clicking the Pay now button on papal
Maylin777 from United States
|
7/25/2021 6:40:49 AM
EB*********CN
not delivered in
60
Days
I purchased this item on jun2 it was sent from China to USA Customs returned to China When I track it says returned But seller says he did not get it yet
Great from United States
|
7/22/2021 5:54:22 AM
******************************
delivered in
18
Days
Really a great service. 18 days to get my order to San Francisco. If you don't receive yours, be patient please. Sometimes, it's not China Post's problem. The courier in your country may delay the package.
Susan Grant from Sweden
|
7/20/2021 9:34:06 PM
LY*********SE
delivered in
100
Days
Sent a package in May from Sweden to China and China Post has completely lost my package. No information at all after it arrived at Chinese customs. Very bad service!
Zrwz93 from United States
|
7/20/2021 5:10:20 PM
AQ*********CN
not delivered in
93
Days
I never got it. 3 pkgs so far. No stars at all. I have now 4 more pkgs expected. You delivered wrong side of my state...THIS IS THE MOST HORRIBLE SHIPPING CO., I HAVE EVER DEALT WITH. HORRIBLE!! SOMEONE, I GUESS IS ENJOYING MY STUFF.NOT ME!!!! HORRIBLE SERVICE!!!
Ama from France
|
7/14/2021 10:54:00 PM
LZ*********CN
delivered in
20
Days
I just want to thanks Ms Daisy because she is kindly responding to everyone worriying for their package, she's the true MVP of ChinaPost !
Helena from Singapore
|
6/22/2021 1:46:10 AM
LP*********CN
delivered in
30
Days
I would like to thank Ms Daisy for patiently answering the queries that I posted and helping to ease my fears and worries. However, packages from CN simply take too long to arrive. CN customs should improve on their speed. A lot of time is wasted because parcels are sometimes not moving or stuck at customs. Despite that, the parcels did eventually arrive.
Dee from Canada
|
6/21/2021 4:36:13 AM
EA*********CN
delivered in
30
Days
Great site, China Post parcels can be tracked from China to my door step in Canada with email update that it had been delivered. May companies tracking stops once it leaves the original country. Good job, China Post! If you could be much faster, that's perfect.
Cherry Carrasco from China
|
6/17/2021 8:35:19 AM
CH*********US
not delivered in
35
Days
It's been 35 days and no any update regarding my package from the states. Somebody can answer me and do give me update where my package now? Thanks tracking no.ch134004653us
It's from the US to China now. There will be update when it arrives in the US. You need to wait for more days to get update.
Andrea Gil from United States
|
6/15/2021 2:48:20 AM
LZ*********CN
delivered in
40
Days
I ordered a bracelet for my daughter as a birthday gift. God bless me, it arrives in time. Almost 40 days in transit. Hope China Post provides more fast shipping in the future.
karl from United Kingdom
|
5/19/2021 11:12:12 PM
RN*********GB
not delivered in Days
This is poor system, it has been over 3 months now and my parcel is still been held at customs in SUZHOU. Mean while the company awaits the parcel. very poor service. No communication , no reception.
Ams from United Arab Emirates
|
5/5/2021 2:01:19 PM
******
not delivered in
90
Days
I like to make shopping in China, it's nothing to do with Covid 19. The Chinese need better shipment systems to Suit there market and shipping price. This China post and others shipping companies, make shopping in China more Fun. Thanks
Lian from Singapore
|
5/4/2021 9:43:26 AM
LP*********CN
not delivered in
5
Days
Awful. Parcel was successfully handed over to carrier then seized by Beijing customs and "returned". It is only Chinese drama dvds. Have purchased many times from the same seller without any shipping issues. I checked the forum and found out that many ppl faced the same problem. Parcels are "rejected" at security checkpoint and "returned". This process can be repeated over and over again and the customers never got the parcels. What is going on at the customs?
Johnny from Australia
|
4/28/2021 5:57:23 AM
LZ*********CN
not delivered in
16
Days
Hello I recently ordered and i haven't received a update for 12 days now and I ordered on the 12 April. and I am very curious because it says that it's in transit and also says it's flight departure and I haven't got any updates since- could you please help and find where my package is? My tracking- LZ795318348CN - my item is getting shipped to Australia as well.
Vidhi from India
|
4/21/2021 8:07:21 AM
CP*********CN
delivered in
100
Days
First i would thank Ms Daisy for the help and always answering the questions although the service is getting delayed due to covid-19 but I receive my parcel at last thank you china post!
Bbb from China
|
4/21/2021 12:53:02 AM
EE*********PH
not delivered in
7
Days
It has been more than 1 week and I haven't received my parcel yet from Philippines to China, it has been out of Philippines since April 9,2021. It is supposed to arrive on April 19,2021. It usually takes 7 days or less as I paid a lot for express air cargo delivery. But it feels like I paid much for not good service and feels like it is a cargo ship delivery due to the long period of waiting for my parcel to arrive. Please deliver my parcel as soon as possible. Thank you.
Blqck from United States
|
3/30/2021 7:59:48 PM
Ly*********cn
not delivered in
50
Days
I ordered from a company in China on March 14th and it's March 30th now and it's still hasn't arrived in United States and it still is saying airlines shipping or whatever. This has the worst customer service ever! And I will NEVER order from China again!
Your first-hand experiences really help others, Thanks