Reviews for China Post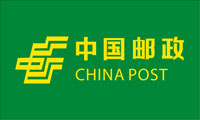 Oleksii from Germany
|
7/9/2023 9:32:57 AM
AQ*********CN
not delivered in
21
Days
Hello! I have ordered a package. The shipper was China Post. According to tracking, it showed that I received and signed for the package after 21 days. There was no delivery. Tracking is no longer tracked. Didn't receive a package. The delivery person replies to messages with no details and in a rude manner! I do not recommend this delivery!
Cheryl from Pakistan
|
6/6/2023 1:41:58 AM
EA*********CN
not delivered in
10
Days
The tracking service is very helpful. The China Post tracking service they provide is excellent!
Justin from United States
|
5/5/2023 1:58:07 AM
AS*********CN
delivered in
20
Days
Fast delivery. Ordered from ChineseAstrologyStore and receive it after 20 days later. I will buy and use China Post again. Good Job.
Eyrok from Switzerland
|
5/4/2023 8:37:25 PM
CX*********CN
delivered in
70
Days
After waiting more than 2 month, tracking link died. I received the package because the manufacturer had another one sent by another post-delivery way. First one never arrived, most probably got lost at sea... Delivery service : 0/10 Manufacturer : 10/10
Mel from United States
|
4/27/2023 10:51:33 PM
AS*********CN
delivered in
31
Days
China Post tracked a scam package like it was really there I would not trust them at all the number said it was delivered I have a camera facing the entrance to my property nothing was delivered can't believe they actually tracked something that wasn't there never again to bad can't give 0 stars customers BEWARE
Arebee from United States
|
4/22/2023 2:46:30 PM
AS*********CN
delivered in
30
Days
I ordered a package. I stopped getting update and was continuously checking everyday. Well all of a sudden I check one day and it says it was delivered 2 days prior! There wasn't one day that I wasn't checking for updates so they changed it. And I have cameras so I even went back to check the cameras and of course still no delivery. The email they post isn't a valid email. And I don't have international calling to call the phone number provided. Never again will I order from the site or somewhere that uses China post delivery. Thanks for taking my money
Pete from Australia
|
3/27/2023 9:22:19 PM
AS*********CN
delivered in
28
Days
It would appear that china post is allowing scamers to operate through there system as I ordered a product and was sent a tracking number that was linked to all international trackers the artical was claimed to have be delivered but never recived.
Martha Cervantes from Mexico
|
3/27/2023 2:14:42 AM
SZZQ**********
not delivered in
60
Days
Enterprise called Pituer Has been used your name I order to scam, I purchased a table and they give ea tracking number of china post, that worked for several days and now I realized that was a scam. I leave information of the false company I hope this information aids to avoid more people damaged. https://www.facebook.com/profile.php?id=100087588249477
Dommyman from United States
|
1/31/2023 12:25:14 AM
Some letters w numbers
not delivered in
1
Days
China Post. Do something to stop scammers from using your platform to carry out their scams. Look at the reviews. I knew instantly from the lack of description on the tracking details and ignorant, can't get right Grammer. All of us who were scammed probably had an intuition of fraud after the first couple tracking updates of "Parcel in transit to destination country" or "Customs allowed him to leave" followed by a bunch of "in transit" or "destination country" or "package arrived at facility" and "parcel left facility" or "package in Hong Kong Airplane flying to the country you live in" The scamming is not on China Post, but failure to prevent scammers from bringing you down and no resolve to aiding the scam after thousands of negative reviews directly reflects this businesses ethics. The company name gives all of China a bad reputation. I used to like Chinese food, but not anymore. Care more for your own sake. Your boss should be embarrassed. This mess wouldn't happen if I was the boss.
udin from Indonesia
|
12/23/2022 1:18:22 PM
EV*********CN
not delivered in
24
Days
This is my 3rd time using china post ems,and only this time its stuck everywhere.but overall China Post its not that bad,but not to good tho.only above average.
Hans from Netherlands
|
12/14/2022 8:12:37 PM
LA*********NL
delivered in
21
Days
China Post reported they had notified the Chinese addressee, my parcel to China was being held at their delivery depot as the addressee was not available at the time of delivery. Through the addressee, I learned my addressing to China was suboptimal, complicating matters somewhat. After communicating the tracking code and name and phone number of the delivery clerk to the addressee in China, the addressee contacted China Post and the parcel was quickly delivered successfully.
Boris from United States
|
10/28/2022 7:13:31 AM
LW*********CN
delivered in
14
Days
My order went to the wrong address I live in the Bronx not FL.China Post suggest me check with the seller. The seller admit it's their fault to fill the wrong address. They agree to deliver again to me. Thank you China Post. Really good service!
Jane from Germany
|
10/19/2022 6:26:50 PM
HHH**********YQ
delivered in
23
Days
I order something last sept 19 and actually from china. For god sake it said on the tracking that it is delivered. But where? and to who? I am 101 percent my address is correct. Then i notice always that the website where i order the stuff is already dissapear.
Steven m Henson from United States
|
8/26/2022 7:06:47 PM
AQ*********CN
not delivered in
12
Days
I just want to say this is the third time I use China Post and each time I don't get the item and I lose the money so all I can say is don't use China Post.
Ken from New Zealand
|
5/25/2022 8:44:00 AM
AS*********CN
delivered in
25
Days
Hi there from New Zealand. First time buying online goods and shipping from China.Im very excited. Thank you for helping me get my items to me.Thank you China Post Team.
UMER from Pakistan
|
5/11/2022 7:17:59 AM
EA*********CN
delivered in
25
Days
Hi! I made a Chinese purchase and china post was responsible for delivery...Experience was good.
Mary from United States
|
4/25/2022 2:30:39 AM
AS*********CN
delivered in
50
Days
I want to give 5 star to ChinaPostalTracking site. It's a good site providing free tracking service. Daisy replied every question to me in time. I have ever through my parcel lost but it's delivered finally. Although takes a longer time, it arrives at last. Thank you Daisy for your good service. It's not their fault if your parcel is not arrived in time. They are only a tracking platform. Also, if you are scammed by the seller, it's not ChinaPostalTracking's fault. Sharpen your eyes before you buy online!
GARY from United Kingdom
|
4/20/2022 5:33:30 AM
AS*********CN
not delivered in
90
Days
do not buy off MANROUJIACOfor a ninja foodie it is a scam and the paypal account is fake we have lost £70.00 no news from mails at all it has been 4 months now and still nothing advertised on facebook with paypal type payment on the payment section THE COMPANY IS GOTEIBUY IS A CON AS WELL
Elizabeth from United States minor outlying islands
|
4/11/2022 6:15:56 AM
AS*********CN
not delivered in
60
Days
Please whatever you do people do not order anything from them. I ordered a package back in early March and even payed extra to get it quicker and never received it. The tracking number says it was delivered but never was.. I have surveillance an no delivery truck ever came to my house on the day it says delivered or even down my road at all. I was scammed!!!
Michelle from United States
|
4/1/2022 11:57:31 AM
AS*********CN
not delivered in
100
Days
I never received my package. This shipping method gives you very little details and you're left with no option for refunds.
Your first-hand experiences really help others, Thanks