Reviews for China Post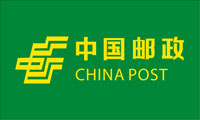 Berry from United States
|
3/29/2021 1:51:22 AM
EV*********CN
not delivered in
10
Days
Daisy of China Post Tracking is very helpful. My parcel is just cleared by the customs. 7 days to reach USA after shipping. Acceptable.
Roni from Qatar
|
3/16/2021 6:02:29 PM
RE*********CN
not delivered in
3
Days
It seems that buying from ali express and shipping from china is getting worst and worst, my order stuck at the mail exchange in beijing already more than one month and each day they are updating that returned to the station mail for security reason, i don't know is that a diddle or a deceptivness, paying for something that you are unable to get and unable to open a dispute and you should wait for more than 3 months to claim your money, millions of orders got stucked in china and billions of usd been tranfered and used by someone in china for 3 months without any services from their side, using billions of usd from all around the world by this scam method.
Gary Brown from Australia
|
3/12/2021 4:20:58 AM
LZ*********CN
not delivered in
36
Days
My parcel was showing as sent on the 3rd February after that everywhere I tried says different some it has left China most showing it is still there waiting on plane. Maybe China does not fly to Australia anymore. They had told me that Used to get parcels from china every 21 days without a problem. Will never ever deal with any company over there ever again.
rodman from Turkey
|
3/10/2021 9:51:43 AM
LZ*********CN
not delivered in
12
Days
LZ616477219CN this tracking number was sent from china to Turkey , but turkisj customs overcharged the tax for it and i had an argument and dispute to them to recheck the tax so they did not change the tax fee after long waiting days , then i told them to i want it to be returned where it came from, but they told me that L.....epacket in return cannot be tracked. now i have no idea whether its been sent back or its been confiscated by somebody in the customs? what the hell is that? why it cannot be tracked in return if they not give it to me? i want to find out this matter its important
Syed Rizvj from United Kingdom
|
3/9/2021 11:06:45 AM
LB*********CN
not delivered in
10
Days
Don't fall for this scam: I ordered a 2 In 1 Multifunctional Home/Office Portable Foldable Multi-speed trademil which I paid £25.21 and I have been waiting for it to come in for about a month and now I received an item which has the exact same tracking number provided by the carrier in previous email and the item that received is a thermometer, I did not received the actual item that I paid money for.
Ron Massngale from United States
|
3/8/2021 4:44:18 PM
LY*********CN
not delivered in
9
Days
Package never got to me it shows to be deliver to a different county in tn i have contacted seller and can not get resolved this is the worse seller i have ever had to deal with and will never use them again and will make sure they have a bad name.
MURAT YANIK from Turkey
|
3/6/2021 6:12:15 PM
RE*********CN
not delivered in
98
Days
98 days have passed, the parcel still could not leave china. The location of the parcel has not been updated for 50 days. Where is my parcel.
Vincent from Singapore
|
2/26/2021 6:54:28 AM
CP*********CN
delivered in
30
Days
Thank you China Post for the successful delivery today! Understood the delay caused by Covid 2019, please keep up the effort! Yet to receive another parcel since 2020-12-06 and hope to receive soon. :) Happy Yuan Xiao Jie !!!
Darlingking from Congo (Democratic Republic of the)
|
2/1/2021 4:43:13 AM
************
delivered in
6
Days
It was easier using ChinapostalTracking to check my package location. They can tell you the exact location of your package.
gr8vic from Nigeria
|
1/27/2021 12:32:20 PM
RW*********CN
delivered in
80
Days
Though it tarry, it finally arrived on Friday 22nd after almost 3 months of placing order. I almost lose hope thinking it was scam. I think you guys should expedite action in prompt delivery to any part of the world.
Pascal from France
|
1/14/2021 4:58:51 PM
CT*********CN
delivered in
14
Days
Daisy helps me a lot with a good communication. One week later i ve got my package.thanks a lot.it s perfect !
Sally520 from United States
|
1/4/2021 4:37:26 AM
LZ*********CN
not delivered in
40
Days
40 days after I made the order, I finally get my shoes. Due to the CORVID-19, most packages are delayed.
somemanfor1man from Ireland
|
12/23/2020 9:13:44 AM
LT*********NL
delivered in
31
Days
This website appears to be better for tracking items in comparison to the local post website in my own country. I have had issues with parcels coming from China however it was more the fault of the supplier rather than the postal service. The only annoyance with post coming from china is the waiting time....then again its very cheap....so I cant complain too much
Scorbin5363 from United States
|
12/21/2020 1:54:37 AM
LY*********CN
not delivered in
28
Days
Waiting 28 days package was due to me in Blaine, MN 55449 November 26th. Tracking still is China. Contacted USPS and they confirmed it has not made USA yet. It was a Christmas gift for my granddaughter.
Sally from United States
|
12/7/2020 3:43:58 AM
LY*********CN
delivered in
40
Days
Excellent! China post service is excellent. Although it's hard for me to make the call, the website is very helpful. Daisy is very helpful to answer every question of me. Thank you.
oesman from Korea
|
12/5/2020 2:09:55 AM
RU*********NL
not delivered in
63
Days
I'm still waiting for my parcel. I chose the express option for the delivery, but yet in 2 months I havent received anything from the store.
Jane from United States
|
11/20/2020 3:21:05 AM
LY*********CN
delivered in
40
Days
I receive my item today. It takes 41 days to get it. Acceptable. I could understand the delay due to the CORVID-19. Be patient!
Bas from Netherlands
|
11/19/2020 12:28:19 PM
EV*********CN
not delivered in
1
Days
Very bad, express shiping 7 to 15 days. Now 24 days and no pakkage. Very bad......ups 4 days the package arrived. Where is my pakkage?
Bayati from Malaysia
|
11/18/2020 12:33:08 PM
LP*********CN
not delivered in
7
Days
Efficient, fast and reliable!
no name from India
|
11/11/2020 9:01:15 AM
cp*********cn
not delivered in
72
Days
My friend send parcel to me on 12th September from china to india but its been 2 months and still no update on my parcel .....very bad experience. The stuff in that parcel is really important for me at the moment ..... later it will be of no use to me ....
Your first-hand experiences really help others, Thanks