Reviews for China Post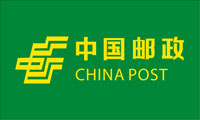 Tati from Germany
|
6/13/2020 5:46:09 PM
LO*********CN
not delivered in
67
Days
Shipping took longer because of COVID19, but that is understandable. Thank you so much, it did arrive after all! I even asked the staff about my package and they always answered. Thank you for the service!
colombi from France
|
6/12/2020 7:37:00 AM
LE*********CN
not delivered in
40
Days
I have been waiting for a package since May 8, 2020 !! I have no news, ALUXO tells me that my package is gone but I don't see any trace on your site! My package number is LE120848371CN. I look forward to hearing from you soon, failing which I will initiate proceedings against ALUXO.
It arrived in Lithuania on June 8 and is now in transit to France now. You need to wait for more days to see it arrives in France.
shaun varley from United Kingdom
|
6/12/2020 12:34:05 AM
UJ*********CN
not delivered in Days
I ordered something from China from the company posted over two weeks ago guess what it's still in China .China must have the worse postal system ever I sent a parcel back to a company they had it back and signed in two weeks it's now nearly a month ago I plast an order guess what China post is wasting time sending my parcel.
mdmisti from United States
|
6/10/2020 7:27:58 PM
LY*********CN
not delivered in
5
Days
I placed my order with Autumn Yellow on April 6, 2020. In response to me inquiring, I received an email stating my order was on its way April 24 (I didn't receive any communication between these dates regarding the product being shipped). Using the tracking number, the last status is on May 21 in Shanghai that the package was "Handed over to Airlines." I then checked the tracking for the USPS and the most recent update on May 17 (before the package was handed over to the airlines) and this update states "Origin Post is Preparing Shipment." I will now make sure to purchase things from USA only. When I purchased this, the selling website stated delivery in 2-3 weeks.
Linidi-US from United States
|
6/9/2020 4:01:52 PM
LY*********CN
not delivered in
50
Days
And this is my experience: Placed order April 15, 2020. Package started it's journey on April 20 in Jinhua City and continued on to the airport at Shanghai on April 24. Long wait, then tracking picked up on June 5 with a message, "Arriving at the place of arrival," Which meant the USA, for me. From there, package continued it's journey in the USA via the USPS, and was delivered to me on June 8, 2020. So as a review for China Post Tracking, I rate them excellent. They have nothing to do with how long shipping takes. They TRACK your package, which they do a very well.
Jean B from Canada
|
6/8/2020 8:11:22 PM
LM*********CN
not delivered in
50
Days
The item has not arrived in Canada yet! I've ordered this item on April 18. It's says to have left the country on May 4th. An airplane takes between 17 hours and 22 hours from Shenzen to Vancouver, BC. Maybe you ship the item by boats, that would make sense for all the delays. I needed this item to work I I trusted the 15-30 promised shipping time. Another item took 10 days to be delivered but it was an epacket.
chang from United States
|
6/5/2020 7:06:21 PM
UJ*********CN
delivered in
45
Days
Here is my experience: My order placed on Mar 31st, seller shipped it out on April 18th, on 2020-04-22 00:00 Shenzhen, arrive Shenzhen International Exchange Station, on 2020-06-01 14:44 United States, arriving overseas, today 6/5/2020 USPS delivered it to home. so, it takes 39 days from China to US. Hope this help.
Hector from Australia
|
6/5/2020 9:30:09 AM
UW*********CN
not delivered in
60
Days
I am amazed at those buyers who complain about slow delivery, just cos they didn't get the parcel from half way round the world in a week, but are not prepared to pay for couriers like DHL etc. Yes, I'm looking at you, USA! China Post is a world class and inexpensive postal system. The vast majority of non-delivery and delay problems are caused by scam sellers, or small independent Chinese courier companies who pick up goods, and use their own shipping networks to feed packages into your own national postal system. Add in natural disasters and Covid-19, and there will ALWAYS be delays - unless you are prepared to pay more for delivery!
Gordo from United Kingdom
|
6/4/2020 10:45:44 AM
UJ*********CN
delivered in
41
Days
Seller advised me item may take up to 60 days to arrive. My item arrived earlier than expected and in perfect condition and was tracked all the way. My advice to others is be patient.
Jahangir from Bangladesh
|
6/3/2020 6:20:07 PM
RB*********SG
not delivered in
8
Days
China post register mail, My tracking number is RB951256296SG, delivery time 26 June 2020, but in tracking showing that parcel returning to sender, my request please don't return to the sender, please deliver to in my address, this is i purchase from AliExpress.
phillips from United States
|
6/3/2020 5:03:47 PM
LY*********CN
not delivered in
65
Days
not too awful bad if one has the time to wait and the the patience for no communications
MrsNH1991 from United States
|
6/2/2020 4:02:09 PM
LN*********CN
not delivered in
2
Days
I purchased from Ali Express on April 6, it was mailed April 13 and then it sat in China until April 26. No word from the shipper-it was me tracking it all the time. I actually posted a dispute with Ali Express, asking for a refund-I felt the package was lost. Within a day of asking for a refund, my tracking showed the package has ARRIVED in NYC on May 31. I'm sure that is a coincidence :-( . Now I'm waiting for the package to get here from NYC to Boston. Stay tuned.
Amanda from Argentina
|
5/31/2020 11:33:12 AM
EB*********CN
not delivered in
50
Days
I placed an order on AliExpress on April 1 and the seller shipped it on April 20. I was told by the seller that it would come in 20 days, but I saw many packages are delivered between 30-60 days. I need to be patient waiting for my package for more days.
Xi Zaiping from Taiwan
|
5/24/2020 10:41:33 AM
***********
not delivered in
22
Days
The China Post is an amazing service run by the workers of the great People's Republic of China!
valves-direct from United Kingdom
|
5/22/2020 7:41:21 AM
UJ*********CN
not delivered in Days
Been waiting for 2.5 months still nothing, left China 15 March but not yet entered U.K useless service.
JM from Australia
|
5/21/2020 7:08:33 AM
LY*********CN
delivered in
30
Days
I bought a gift from AliExpress to my cousin. As we are going through a rough time due to COVID19, so I think I need to wait a longer time to receive it (may be two months). Surprisingly, I got it in a month.
Macca from Australia
|
5/21/2020 5:47:40 AM
LX*********CN
not delivered in
60
Days
Ordered 2 items from Horus about the size of a cigarette packet, posted on the 21st April with 7 day delivery, now 21st May, parcel still in transit somewhere with advice it will be 60 days. This is not acceptable even with covid19.
James from United States
|
5/14/2020 3:07:28 AM
EB*********CN
delivered in
21
Days
I placed an order on AliExpress. The seller promised me to be delivered between May 10 and May 15. I got it yesterday (May 13). I have thought it may be delayed due to Covid19, but it doesn't. Really good job, China Post!
ZionStriker from United States
|
5/11/2020 3:36:43 PM
LN*********CN
delivered in
3
Days
You guys delivered my stuff to virginia while it was supposed to come to kentucky.....the address was simple and easy to read wtf
It's delivered by USPS when it arrives in the US. You need to contact USPS to reflect the problem and check it for you. There is another situation that the seller gives you a wrong tracking number or the seller provided the wrong address to China Post.
amy from United States
|
5/8/2020 1:01:48 PM
UJ*********CN
not delivered in
40
Days
Got two packages from different sellers, tracking both from beginning till now ( a month or so), it seems both packages disappeared in US custom.
Your first-hand experiences really help others, Thanks