About China Post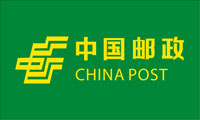 Owned by the State Post Bureau of the People's Republic of China, China Post is the official postal service of China. Main business scope of China Post includes: domestic and international mail delivery services, circulation of newspapers, journals and books, postal remittance services, issuing of stamps, postal express delivery and logistics services, e-business, confidential correspondence communication, postal financial services, a variety of postal agency businesses and other businesses that allowed by the state of China.
China Postal Services:
International services for China Post include Small Parcel, Large Package and EMS. The Small parcel and large package of China Post can be tracked if registered. According to transportation methods, it can be divided into three categories: Air Parcel, Surface Air Lift (SAL) Parcel, and Surface Parcel. China post air mail/parcel is the mostly used one which is cheap and convenient. EMS is faster than China Post Mail but more expensive.
China Post Announcement on the Delivery of Masks and Other Anti-epidemic Materials
Can you get Coronavirus from a package delivered from China?
China Post Small Packet
China Post International Small Parcel service is for the delivery of light weight items below two kilograms from China to other countries and regions. It's the most economic one among all express ways. Items such as small parts, accessories, clothes, and more articles for daily use are fit to deliver by this way. Now, it's greatly used in e-commerce market such as Ebay, Amazon, AliExpress...and by individual customers.
China Post International Small Parcel Postage Rate of Small Parcel China Post Registered Packet Untracked Packet
China Post Large Package
The International large package service is offered by China Post for the delivery of the items over 2kg and less than 20kg, 30kg or 40kg. It fits for those packages with large sizes but are not urgent for shipment so much. Compared with EMS and other express means, the large package service is much cheaper. It can be tracked and traced with shipment status if it's registered. Click to learn more about this service:
China Post International Large Package Large Package Postage Rate
EMS(Express Mail Service)

China International EMS is a shipment delivery service offered by China Postal Express & Logistics and other postal operators in the world. It delivers documents, materials, urgent letters and all kinds of goods from and to other countries with fast speed and high reliability.
International EMS China International Express EMS Postage Rate
China Postal Code
Composed with digital numbers, the postal code (zip code) is used when mailing a letter or posting a parcel/package. A postal code usually stands for a certain area that the residents or companies located and used for mailing to improve the efficiency and accuracy. China postal code is composed of 6 digital numbers. Click the following links to get the codes for major Chinese cities.
Beijing Shanghai Guangzhou Xi'an Tianjin Lhasa Guilin Shenzhen Chengdu Chongqing Hangzhou Nanjing Wuhan Qingdao
About ChinaPostalTracking
China Postal Tracking is a free package tracking platform supporting online packet tracking of worldwide express and postal couriers. Simply enter a tracking number of international or domestic package in the tracking tool, you will get tracking information for the parcel quickly.