Reviews for China Post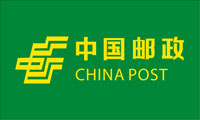 Luciano from United States
|
2/3/2020 11:41:39 AM
CP*********CN,CP*********CN
not delivered in
63
Days
Ordered packages from China during Black Friday Nov 29 2019 and believe it or not I have not received my package as of today feb 3 2020. One of the packages is still in China per the tracking details. Worst postal service ever. Tracking no's are CP401391365CN, CP401391374CN
Ashley from United States
|
1/1/2020 6:48:45 AM
LW*********CN
not delivered in
41
Days
Y'all keep it in China for 23 days now how much longer are y'all going to keep it, I won't believe I get my order and till I get it in my hands and i see it my self! I hope I get the right thing I ordered and not something else I didn't ordered
Tevon D from United States
|
12/30/2019 5:29:32 AM
LW*********CN
not delivered in
23
Days
I ordered a Christmas gift for my girlfriend early December and through the 8th and 12th it was making good progress. Then i stopped receiving any type of update at all. Its been in transit for 23 days still at the same place its been since the 11.
Bic from China
|
12/29/2019 3:58:35 AM
cp*********cn
delivered in
62
Days
I have used China Post many times to send gifts to the US and NZ. I have had no issues, I send by surface which takes longer, typically 2 months. Packages usually arrive somewhere near that time, fasted was 57 days, longest 62 days. Parcels are always intact, cartons sometimes look as if they have had a rough ride but contents not damaged- not too shabby. For the slower members of society, do note, this is the China Post site; if the seller did not dispatch or has "screwed" you, ranting here is not going to help you. I notice many of the disgruntled people here have really awful English. Understood. I have really shitty Italian, Spanish, Hindu or any other language other than English. So if Chinese or English are not your first language, maybe find / hire someone to talk to the vendor in Chinese? Maybe your English has confused the seller and your parcel is still wandering around your country trying to find what the seller thought you wrote or said. Or maybe you have just been cheated. Either way, you need to talk to the seller or claim insurance, posting here is not going to help you either. I had this issue in reverse when my sister in US sent a package here several years back. Despite me sending her the Chinese address, she made a small error in one character on the package. It never arrived. Should I then rant at US postal serine and accuse them of being liars and cheats? Lastly do bear in mind that this service ONLY tracks your package to the wharf or airport in China. After that you will not hear anything until your receiver has signed for it. So, check the approx time for the service you used, then, around that time check to see if it has been delivered. If not, contact seller or make an insurance claim. Hope this helps.
Beyond from United States
|
12/28/2019 5:13:34 PM
No thanks
delivered in
1
Days
I've bought from China many times before and i have never been disappointed. their shipping is quite slow but we have a lazy mail lady and I do live a long ways from China so it is understandable but it just confuses me when I shipped a package to China and it got there in at least a week and it takes them 2 months to get a package to me? Sometimes when I buy things from people who use this to ship packages the boxes and stuff is either messed with or damaged but nothing inside is ever broken.
Igor from Belarus
|
12/27/2019 5:50:02 PM
LA*********CN
not delivered in
23
Days
The seller handed over a parcel on December LA969139953CN 4. Since then it did not decrease anywhere, and is in Shenzhen - probably is lost by service of transportation. The seller promises to specify week where it at carrier. Most likely it is necessary to excite a dispute because of not sending as Aliexpress promises cancellation of the order if the parcel is not sent within 7 days. Already there passed more than 20 days. A full refund, and then - the parcel can will arrive in about two months - as compensation of moral harm.
Momo from Indonesia
|
12/26/2019 3:27:13 PM
RP*********CN
delivered in
35
Days
Quite satiesfied .. Every packages that I ordered from Alieexpress that using china post registered mail always arrived within prediction days that written on the order pages,sometimes faster,sometimes missed couple days late from prediction,sometimes within ..overall it always delivered,usually it was after dispatched from china through to my country 's custom inspection that took abit of time of delay,also my country's post too quite slow to deliver,unless u put the address to pick up at the post office,and pick up the package by yourself at the post office rather wait for the postman to deliver,it will be faster to reach my hand..it was the most cheap Option for trackable package,the waiting period still reasonable...For people keep complaining about why the packages took so long and on ,they should pick dhl or fedex,if u choose china post registered mail or aliexpress standard shipping because it's offered free shipping,then u should be patient to wait,it us government 's post that got most cheap option for trackable post ,its gets slow moving from both side,china post also your government's post & custom inspection ..saw many people here blamed china post for very slow delivery which is unjust,u should know your risk when u pick this kind of post,when it's already reach our country,then it will be become the responsibility of our government's post office job to inspect and deliver...even if it get lost or not moving/in limbo but already reach the recipient 's country then the package already become the responsibility of those's country's post .. unless it get lost or in limbo when it still in china,then its another matter...you pick the cheap option then u got to be patient to wait for your package turn's to inspect in custom..after that will be dispatch to the postman to deliever and will be in limbo for a while,u know how government post working,mostly they are slow unless u pay for express service package ..if u want the faster route,Then pick &pay for dhl/fedex/express mail courier selection,they will move/put priority first on your package to inspect in custom & deliver very quick as worth as the price you what you pay for your courier delivery option
Maria from Australia
|
12/26/2019 4:19:23 AM
CP*********CN
delivered in
38
Days
I am a regular customer of China post. Affordable. Sometimes my packages arrive faster and longer but I don't mind because I know I have gotten the right service provider that will ensure my orders arrive safety.
Bigred8789 from United States
|
12/24/2019 7:32:10 PM
LS*********CN
delivered in
29
Days
So I ordered a couple large packages from China on November 27 8 didn't receive any tracking number until they shipped it out on Dec 3rd due to the busy holidays which can be expected..when I received my tracking number I tracked it using all of the China post tracking site I could find about (6/7) of them and looked at all of them to see what was going on with my package.. I was reading through the comments and boy is there alot of impatient people..people should try and use the tracking app TRACKDZ..its the best way and gets your updates before any of them can...second be patient and understand that anything bought from China to the USA is like a month minimum...read down the front page of the tracking sites and it explains how long your packages will take providing what mail service you get...normal shipping or fast EMS shipping...it said that my packages would be here in 10/20 days to arrive in America and it has arrived here in America in 22 days not bad and will be at my door from USPS by dec 26...I thank China post for doing there best and I have ordered from several different locations in China be from Amazon and lovelywholesales as well...packages take a while coming from China and we have recieved every package we have ordered from China we are very pleased and thank you..
Qrtrsandy from United States
|
12/24/2019 6:37:45 AM
LW*********CN
not delivered in
30
Days
Never EVER again!!! You screwed me in the past and I quit buying from China for years. Thought maybe it got better. NOT! Gift is sitting in a post office in Shanghai since Nov 28th. Tomorrow is Christmas Eve!! Keep your crappy cheap merchandise
AnonymusUser from Greece
|
12/23/2019 11:57:22 PM
UT*********CN
not delivered in
72
Days
Very terrible service.Not delivered in 72 days,not tracking update since 13/10. Stay away.
Elsy from Botswana
|
12/23/2019 10:35:57 PM
RV********CN
not delivered in
55
Days
very poor service , it has been more than 55 days and i still have not received my package sent my china post. Please improve your services guys!!
Diane Dubois from Canada
|
12/19/2019 9:31:31 PM
LO*********CN
not delivered in
45
Days
Ordered on the 8th of November. I wrote them on the 18th of December to say that I have never received nor Can I get a tracking update further than the 9th of December. Finally amazon wrong me back to say that it is most likely lost. This was a Christmas present, and today being the 19th, I cannot reorder because I will definitely not get it on time. I'm very angry!!!
Mike from United States
|
12/18/2019 7:02:46 PM
UT*********CN
not delivered in
40
Days
A month later its still kicking around in China somewhere. I'll get my money back. Then I'll probably get what I ordered in a month.
Serene Ong from Singapore
|
12/18/2019 6:05:46 AM
LA*********CN
not delivered in
30
Days
I ordered the 2 winter leggings from gummy Choo on 18 Nov and I have not received the items after 1 month. The tracking systems sucks. Today is 18 Dec yet the status last shown is 8 Dec. I am due for overseas tomorrow without receiving the leggings. Never expect such an inefficient delivery system and WILL NEVER use the service ever again.
luke rose from United Kingdom
|
12/16/2019 1:28:17 PM
BLGTA**********YQ
not delivered in
33
Days
Awful company. Second item I have not received from them. Avoid any retailer that uses China Post.
Tushar khairnar from India
|
12/14/2019 11:03:59 AM
UW*********CN
not delivered in
30
Days
Very poor service from china it's been 8 days over still in transit ? For what it's is in transit it's bomb or what ? A small package can't been b reach 1 Month
not happy from Australia
|
12/13/2019 1:08:17 AM
UT*********CN
not delivered in
4
Days
Not happy at all. I ordered this item on November 22nd. It was shipped the next day and tracking shows that it arrived in Sydney on the 5th of December. It is now the 13th and I still have no idea where the parcel is.
Your package has been in Australia since Dec. 5. Australia Post is in charge of delivering it to you. If you don't receive it in time, please contact Australia Post as soon as possible to check it for you.
tcofield04 from China
|
12/12/2019 10:45:58 PM
UT*********CN
not delivered in
43
Days
Ordered from China to US on October 28. Still no pkg or updates.
As the seller uses China Post Ordinary Small Packet Plus which is a cheap service of China Post to send it, it usually takes about 40-60 days to be delivered. If you couldn't get it in time, please contact the seller to give you a solution.
Wendy from United States
|
12/12/2019 12:23:45 PM
LW*********CN
not delivered in
5
Days
US custom is always very tight and strict for safety purposes. I'd say let them do their job. I'm just happy all my parcels always arrive. I always give extra delivery time from China. Just be patient.
Your first-hand experiences really help others, Thanks